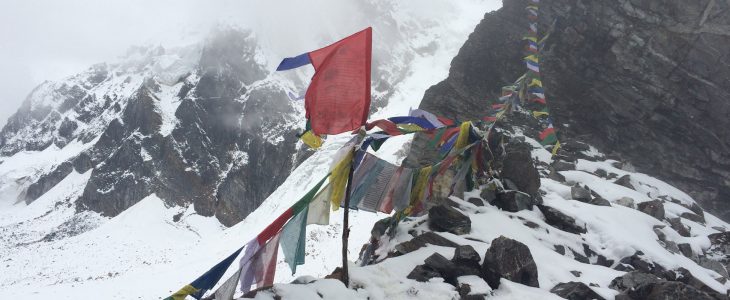 SnowMan Trek 27 Days
Itinenary
---
Snowman Trek with Gangkar Puensum (Very Challenging)
This trek goes to the remote Lunana district and is considered to be the most difficult trek in Bhutan. The circumstances which make this a tough trek are: distances, altitude, weather conditions and remoteness.
A very fit trekking group could tackle the final stage from Tshochenchen to Bumthang (Day 22: 21 km, 13 hours) in one day, but the less fit should allow two comfortable days, and either reduce time allotted for post-trek sightseeing or else add a day to the total length of the tour.
Months: The Snowman Trek is frequently closed because of snow and is almost impossible during winter. The recommended months for this trek is mid-June to mid-October.
Day 01: Arrive Paro, transfer to Thimphu
Day 02: Full Day Thimphu Sightseeing
Day 03: Drive from Thimphu to Tashithang (Punakha), camp overnight
Day 04: Trek Tashithang – Damji 8km, 5-6 hours
Day 05: Trek Damji – Gasa 15km, 6-7 hours
Day 06: Gasa – Chamsa 13km, 6-7 hours
Day 07: Chamsa – Laya 22km, 8-9 hours
Day 08: Rest day at Laya
Day 09: Laya – Rhodophu 19km, 8-9 hours
Day 10: Rhodophu – Tarina 25km, 10-11 hours
Day 11: Tarina – Woche 17km, 6-7 hours
Day 12: Woche – Lhedi 17km, 6-7 hours
Day 13: Lhedi – Thanza 17km, 7-8 hours
Day 14: Rest day at Thanza
Day 15: Thanza – Tshorim 19km, 8-9 hours
Day 16: Tshorim – Gangkar Puensum Base Camp 16km, 6-7 hours
Day 17: Rest day at Gangkar Puensum Base Camp
Day 18: Gangkar Puensum Base Camp – Geshe Woma 14km, 6-7 hours
Day 19: Geshe Woma – Warathang 18km, 8-9 hours
Day 20: Warathang – Dhur Tshachu 14km, 5 hours
Day 21: Dhur Tshachu – Tshochenchen 16km, 8-9 hours
Day 22: Tshochenchen – Dhur (motor road) – Bumthang (Jakar) 21km, 13 hours
Day 23: Full Day Bumthang Sightseeing
Day 24: Drive from Bumthang to Trongsa, afternoon Trongsa sightseeing
Day 25: Drive from Trongsa to Paro
Day 26: Full Day Paro Sightseeing
Day 27: Fly to onward destination
---
General info
• Passport (with at least 6 months' validity from the date of your exit from Bhutan)
• Print out copy of the visa & International air tickets.
• Temperatures will fluctuate greatly depending on elevation and time of day. You should be prepared for a minimum temperature of 04 degrees and a maximum of 30 degrees. You have to plan for layered clothing to be prepared for such a wide-ranging temperature fluctuations.
• Drink only bottled water, sodas, beer, etc.
• Stay away from any cold salad! These are normally rinsed in tap water before or after being sliced and are a major cause of traveler's gastro-intestinal distress.
• All tipping is optional and by no means mandatory, however if you feel that your staff and drivers have performed at a good or excellent level, it is a great way to let them know you appreciate their efforts.
A few reminders:
• Accept or offer items with the right hand or, more politely, with both hands. Using both hands to give or receive signifies that you honor the offering and the recipient or giver.
• When you visit Buddhist shrines or temples, it is appropriate and a sign of respect to walk around the building in a clockwise direction (so that the structure is to your right side). This is also true for mani walls (walls built of stone tablets with Buddhist mantras carved on them) and Chorten (small Buddhist shrines.)
• Your guide will give you additional tips along the way, when in doubt, check in with them. You will be travelling into areas that have had relatively few foreign visitors. Your positive attitude and interaction is needed and welcomed to maximize this adventure.
What should I bring with me for the trip?
• Good walking shoes
• Sunglasses
• Sunscreen (highest possible)
• Headgear for sunny days
• Bug/Insect repellent
• Cotton clothing for summer days, light woolen clothes for evenings. Heavy woolens for winter.
• Shorts for hiking and walking around town are fine. Out of respect, please don't wear shorts in public buildings or monasteries. Have a pair of long pants or longer skirt for these locations.